Posted on 25 July, 2019
by admin
425
Read Carefully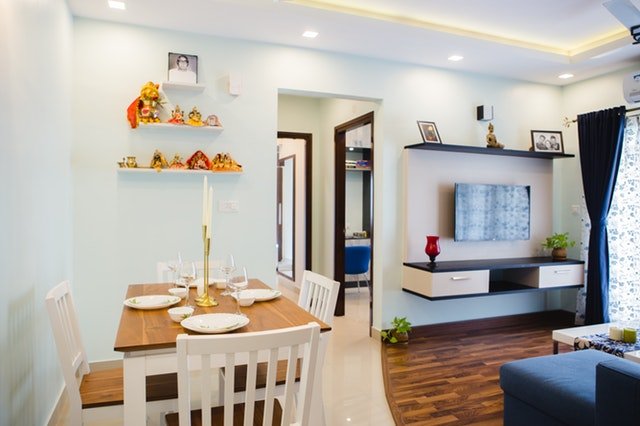 Designing a timeless home is all about understanding, not just the designs that have withstood the test of time, but why those designs survived for so long. It means putting those designs to good use within your property and scaling back the control you have. You want your design to evolve naturally, but to ensure that the choices you make along the way are the right ones, you will want to follow this guide:
Stick With Natural Elements
When choosing elements for the room or for the base of your furniture (furnishings don't count), then the best way to go for timeless design is to stick to these materials:
· Woods
Woods are natural, warm, and intricate, with each piece of wood unique with its own history. Taken care of it can also be very resilient and feature in your home for decades or even centuries without issue.
· Bricks
Bricks, especially red brick, are such a classic feature made up of natural elements. You can bring this element into your home as a tile or as a statement wall.
· Stone
All stone, of course, will look great in your home and will ground your property into timelessness.
· Metals
Though you can overdo it with metals, using metals for fixtures and small design elements can elevate the space and make it look classic and striking.
Add in Staple Character Features
If your property doesn't already have character features, then add them in.
· Fireplace
When it comes to character features, one of the best is a fireplace. Today they can be highly efficient, powered by gas, and look stunning at the flick of a switch. The Bellfires range, in particular, offer exceptional quality and innovative designs, all while still being affordable. By adding this great choice into your home, you can benefit from a reduction in heating costs, and still enjoy the classic element that is a wood-burning fire.
· Crown Moulding
Crown moulding or other custom framings around your home is a great way to add character to your home. You can accomplish this even just by painting your trim a different colour.
Create Harmony Through Fixtures
Fixtures are very easy to replace, making them an obvious choice when it comes to improving the design of your property. To make them timeless, you will want them all to be harmonious with one another. Note, this does not mean they have to be the exact same.
· Lighting
Choose a series of lighting elements from wall sconces to tabletop and floor lamps. As long as they complement each other, you can add quality and richness to your whole home and pull the entire property together from the outside to the inside.
· Doorknobs
Standard builders doorknobs and old, boring doorknobs are not doing your home any favours. By investing in a single set of beautiful and unique door knobs and handles (for the doors and cupboards in your home) you can instantly improve its design and make it look timeless.
· Plumbing
Switch out taps and faucets for something beautiful and functional. This does mean getting rid of the old Victorian taps that only release hot or cold water, without the ability to control the temperature.
Design Away Clutter
Finally, be smart with storage. Adding custom shelves and adding innovative solutions within your storage systems to organise clutter away is how you will keep your design at the forefront of your home.