Posted on 22 April, 2021
by admin
657
Read Carefully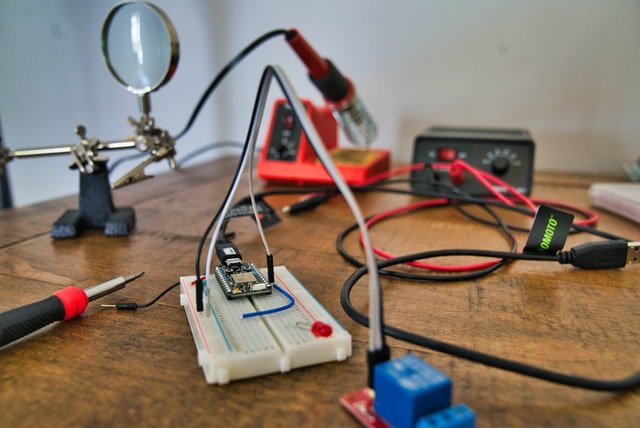 Any DIY enthusiast will likely know that without the right tools, the job can become unnecessarily complex, whatever the scale.
There are many essentials to consider, from the screwdriver with detachable heads to the extendable wrench.
For anyone wishing to go one step further and truly get their hands on some DIY hidden treasures, it is important to note that there are a host of options out there simply waiting to be discovered.
Here are five must-have additions to your toolkit for any avid DIY fan.
Soldering Iron
From circuitry to arts and crafts, the soldering iron covers so much ground it is hard to overlook as a new addition to your collection.
Modern soldering irons often possess a wealth of special features, such as precise temperature and power control, complete with an ability to heat up to optimal capacity in no time at all.
Essential in a great number of manufacturing disciplines, the soldering iron can be a tool well worth taking the time to master.
Plastic Welding Kits
The fantastic Leister heat gun is a prime example of a specialised tool that can help bring your DIY talents up to the next level.
The tool is highly diverse and can be used for jobs such as plastic welding, heat shrinking and stripping paint, including a monumental number of other applications.
Any easy-to-use tool that fits neatly in the hand is bound to be a lifelong companion to the DIY fanatic.
Magnetised Spirit Level
The spirit level is a good example of a fundamental DIY tool, useful in almost any situation that requires precision of the highest level.
It can have the tendency to fall from great heights, however, making some of the flimsier models unsuitable for certain tasks.
Furthermore, it can be difficult to align the measurements up perfectly when you're having to worry about balancing the spirit level the entire time. Thankfully, the addition of a magnetised spirit level can allow you to once again use both hands to get the job done without having to worry about steadying yourself at the top of a ladder.
Some of the best versions are highly durable, built to withstand high impact for those who have a tendency to drop their tools every now and then.
Flexi-Screwdriver
Anyone who has lost countless hours over the abominable positioning of a phantom screw will no doubt remember their annoyance over their cumbersome screwdriver.
The flexi-screwdriver is here to rescue you from those exact moments. Hard to reach screws can often affect the integrity of a build entirely, so opting for a flexible solution is ideal for any tool kit.
Nail Gun
You can shave hours off your build time with the help of a reliable nail gun. The ability to quickly and easily fasten material together can help you to better utilize your time instead of always sticking to the classic approach.
If you were looking to save money, there are some great options out there that can offer high quality while still managing to be financially viable.