Posted on 22 March, 2020
by admin
757
Read Carefully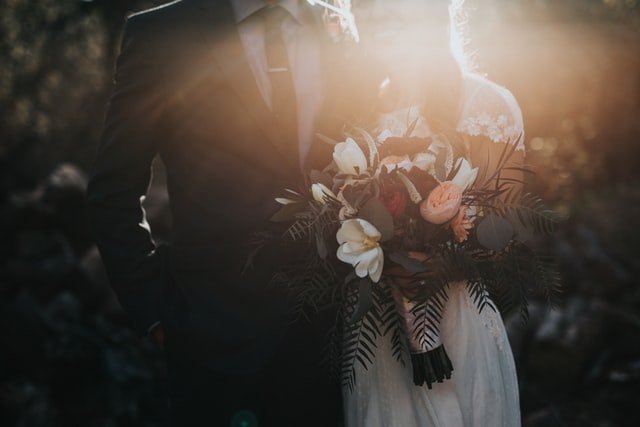 If you are planning to hold a wedding in Morecambe, you may be looking for ways to make your day as special as possible. Your wedding day should be one of the memories that you treasure for the rest of your life. Luckily, there is no better place to host it than in Morecambe, and here are some ways that you can add a sprinkle of extra magic to your big event.
Choose a Luxury Location
If you are looking for a special wedding venue in the Morecambe area, there are many beautiful locations that can make you feel like royalty on your wedding day. For instance, if you wish that you could travel back in time to host a Medieval wedding to remember, you should consider holding your ceremony at a historic location, such as nearby Bolton Castle or Peckforton Castle. If you are looking for a venue that is a little more modern, however, you should look into luxury hotels and estates in the area, such as Abbey House Hotel. 
There are also many woodland wedding venues locally, and venues such as Park House Barn can provide a stunning backdrop for you to create the romantic wedding of your dreams.
Find the Perfect Outfits
For many brides, there is nothing more important than the perfect wedding dress, which can help you to feel beautiful throughout the day. However, as well as making sure that you feel like a princess, to give your wedding extra glamour, you should consider transforming your mother-of-the-bride and giving her the stylish make-over that she deserves. At Froxx, they offer stylish designer clothing plus size for mother-of-the-brides and guests alike, meaning that your whole entourage can look the part. 
Arrange Unique Transport
However, many of the most beautiful wedding venues around Morecambe are outside of the city centre, and this means that you should consider unique transport options to help you to get to the church on time. Many of the popular transport options for to-be-weds and their guests include luxury limousines and vintage cars, as well as hot air balloon rides, many of which you can find in the Morecambe area.
Invest in Local Caterers and Decorators
What better way to make your wedding special than to support local businesses? There are many successful local caterers and wedding decorators in Morecambe who can ensure that your wedding runs smoothly. Whether you want a cake made from cheese or bouquets of roses, professional caterers and decorators can ensure that your wedding has the special touches that it needs to stay memorable and to ensure that every aspect of the day is spectacular. If you need help to arrange any of these elements, you should consider hiring a wedding planner, who will know of all the best wedding venues and companies to support your big day in the local area. This can help to minimise the stress that you may experience before your special event. 
Morecambe, with its historic streets and sparkling seaside, is the perfect place for your special wedding day. Whether you are planning a big event or a small gathering, by adding a few extra touches, you will ensure that your big day is as special as you have dreamed it to be.