Posted on 19 March, 2020
by admin
959
Read Carefully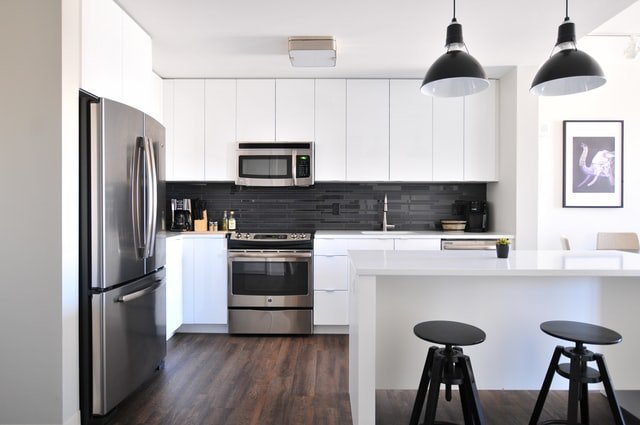 The kitchen is an integral part of the house; without it preparing nutritious meals for yourself and the family would be impossible. It doesn't matter whether you are an avid cook or not, at one time or another, you will need to use your kitchen. Therefore, it is important that it is well-equipped and doesn't have any technical issues. Here are some key things you should have in your kitchen.
Adequate Storage
Some houses have very small kitchen spaces, which leads to limited storage opportunities. If this is the case, you might want to consider the benefits of getting an extension. The reason good storage space is important in a kitchen is that it allows for heavy pots and pans to be put away safely, without risk of falling onto someone and causing injury. Furthermore, it's easier to keep track of what you have in your cupboards if things aren't piled on top of each other. Items are easier to keep track of, and it should reduce the amount of food that could potentially go out of date in your cupboards. If it looks as though your kitchen cabinets are getting overrun, it might be time for a clear out.
Quality Utensils
Having the correct tools to prepare meals is incredibly useful. A good set of knives and chopping boards will be used time and time again, as will a colander, saucepans, and spoons. Even appliances such as food processors will make following certain recipes far easier. These are all things you can build up over time, and some items will be more expensive than others. For top-quality products, go to shops that specialise in kitchen equipment and dinnerware. However, you can also buy decent utensils in most major supermarkets if you are trying to stick to a budget.
Dishwasher
Not every kitchen comes equipped with one of these, and you might be perfectly happy washing dishes by hand. However, if you live in a household with several people, you might find a dishwasher to be necessary to keep on top of the cleaning. There is nothing worse than a sink full of dirty, smelly dishes – being able to load up a dishwasher keeps them out of sight and take a lot less effort to clean. Although they can be expensive purchases, choose to buy one during sale season, or use this AO.com discount code for a great deal.
Good Plumbing/Electrics
For general health and safety purposes, make sure the electrics and plumbing in your kitchen are up to scratch. Dodgy plugs can be fire hazards or result in serious injury when coming into contact with someone. Plumbing can also be an issue by causing leaks or not having adequate drainage from your waste pipe. If you notice any problems, call the correct professionals to come and inspect the situation for you. Don't let it get worse as this is not only dangerous but could actually cost you more money in the long run.
No matter how often or little you use your kitchen, it's always useful to keep these kitchen essentials in mind.