Read Carefully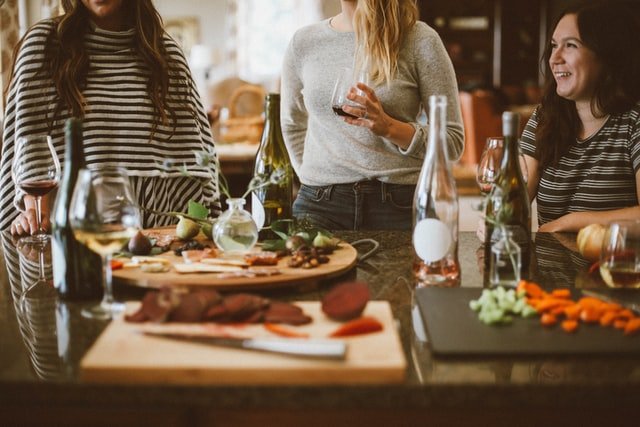 Hosting a dinner party is something many of us love to do. Even with the restrictions from the pandemic, it is possible to create a lovely evening with a few close friends. Being the host creates a long list of things you have to take care of, from the food, the drinks, the setting, to the after-dinner entertainment. Making the after-dinner entertainment can be one of the most stressful parts of hosting a dinner party, so you could ask one of the guests to do this for you. However, there is something quite lovely about following this traditional dinner party layout, so we have come up with some awesome dinner party game ideas to get you started and make the after-dinner entertainment a little bit easier to plan.
Make use of home assistants
The likes of Alexa and Google Home make it even easier than before to host some really great games without placing much effort on the host. Simply go to the Alexa app and search for games among her skills. Ask her to add the new skill, and once your guests are ready to play, she can take over as quiz master. There are plenty of skills from quizzes to name that tune and plenty more trivia options to test general knowledge. The best bit is that the host gets to play too, as they won't be privy to the questions in advance. 
Escape Room
Escape rooms have become massively popular over the last few years, and a new arrival to the market is the ability to create an escape room at home. The premise of an escape room is that in order to unlock the door and leave, you must first solve a series of questions and puzzles that require out of the box thinking and teamwork. Once you have solved these fiendish puzzles, you are rewarded with your freedom. The ability to recreate this at home is genius, and you are provided with various tools to stage different escapes without leaving the dining room table. You can either play as one big team or work in smaller groups against each other to see who can get out first. Escape room games are terrific fun and still relatively new to the market, so it would make for a nice and unusual dinner party game.
Who Am I?
This is a very traditional dinner party game, but it is still lots of fun, and people love to play. All you need is post-it notes and a pen, and you can simply create a new identity for each player. They can't see what's written on the piece of paper and must go around the table asking other guests pertinent questions in order to discover who they could possibly be. You could create a theme and have US presidents, famous Hollywood stars, or you could be completely random and just have unrelated people. The only rule is the questions can only be answered yes or no, so players must use their logic and reasoning skills to narrow down the questions they ask in order to be the first to discover who they are.
Charades
For something a little more energetic, why not have your guests indulge in a game of charades? Again, you can pick your categories from a theme, or have them totally random. Everyone can play individually and score points every time they correctly mine their movie song or book to the audience, or you can have them play in teams and use quick-fire rounds and other tactics to generate that competition. It gets your guests up and moving after dinner or can be perfect for taking a break before dessert is served.
Murder Mystery
Another firm favourite, and again there are plenty of tools out there to help you create this one, is the murder mystery. You can even theme your whole dinner party around the story behind the murder and make a real sense of 'who did it'. Whether you are using an out of the box solution or creating your own murder mystery, each guest is allocated a character and must remain in character while trying to figure out why the murder took place. Of course, in amongst the backstories of the characters, one of them will know that they are the murderer and must try and throw the others off the scent. Depending on how creative the murderer is, this game can go on for a good long while if they manage to correctly deflect attention away from themselves and onto the other suspects.