Read Carefully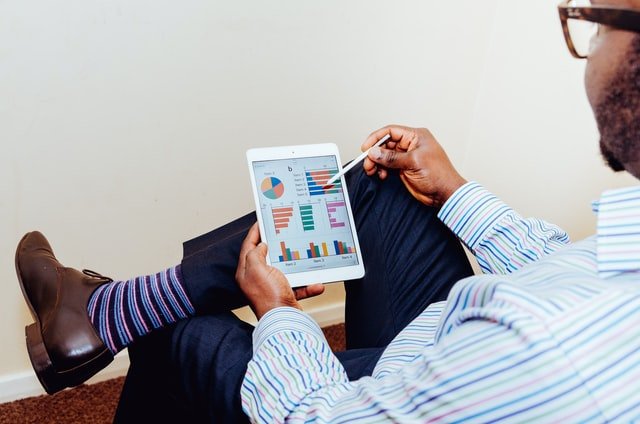 Running a local business gives you a unique opportunity to become part of a community. No matter what industry you operate in, being a local business means serving the people around you. Whether you're a B2B service provider, or a B2C retailer, engaging with your community is essential for success.
When it comes to growing your business, there are plenty of opportunities available. From expanding to new geographical locations to increasing your customer base, you may want to use multiple growth strategies to achieve your goals. For inspiration, take a look at these four ways you can begin to grow your local business now:
1. Increase Lifetime Value
Retaining existing customers is typically more cost-effective than acquiring new ones. If you increase the lifetime value of a customer, you can increase your ROI even more. Boosting a customer's lifetime value essentially means that you're encouraging them to make repeat purchases and spend more money with your firm. 
To successfully increase customer lifetime value, you'll need to gain their trust and loyalty. Rewarding frequent customers with discount codes, delivering outstanding customer service, and being consistently transparent are simple but effective ways to earn loyalty, retain your customer base and increase lifetime value.
2. Enter New Markets
Entering a new market can substantially increase your profitability, although it can require initial investment. If you currently operate in and around Lancashire, for example, you may want to grow your business by expanding into Cheshire and West Riding of Yorkshire. Alternatively, if you currently offer B2C services, you may want to grow your business by developing a B2B department too.
Although entering a new market can require investment, savvy business owners are able to find ways to minimise their costs. With help from small business accountants and tax advisors, for example, you may be able to reduce your tax liability by staggering investments over a period of time. In addition to this, you may find that certain grants and tax rebates are available to businesses which expand into certain areas. By taking a strategic approach, you can find the most lucrative markets for your enterprise and grow your organisation accordingly. 
3. Acquire New Customers
Increasing your customer base is a sure-fire way to increase your profitability. Of course, every business wants to attract more customers, so how do you go about it? Local SEO is a great option for local businesses because it allows you to focus on a particular geographical area. Furthermore, local SEO can increase your profile quickly and reduce your digital marketing costs. 
When people search for a product or service in a specific location, it often means they're actively looking to engage with a business. This means that local SEO connects your business to a target audience which is ready to part with their cash. By sidestepping users who are browsing or gathering information, local SEO gives you a direct line to people who are actively looking for your USPs and who are ready to move further down the sales funnel. As a result, you can acquire new customers more quickly and generate more revenue.
4. Work with Other Businesses
Choosing to align your business with other, non-competing enterprises, can allow you to boost your profile and reach a wider audience. When you work in conjunction with another business with the same target audience, you're benefiting from their marketing and brand recognition. Crucially, the target audience are attributing any positive beliefs, feelings and behaviours they have towards the enterprise to your business as well.
This gives you the opportunity to increase your reach, without using up a significant amount of your financial resources. If you're a small, local business and you want to establish yourself or grow your business, this can be a viable way to do so. By finding firms that complement your own business, rather than competing with it, you can join forces to enhance your results with minimal outgoings.
Running a Successful Local Business
A local business may serve a particular geographical area, but the internet makes it possible for any enterprise to operate on a global scale. With so many ways to grow your business, you can choose whether to expand into nearby regions, gain additional customers in your current location or to take your firm global. 
While there are plenty of growth strategies to use, in-depth research is required to determine which ones are right for your business. By seeking professional advice and examining your company's performance, you can create growth strategies that allow you to achieve your commercial goals and reach your potential.