Posted on 8 December, 2015
by Martin
669
Read Carefully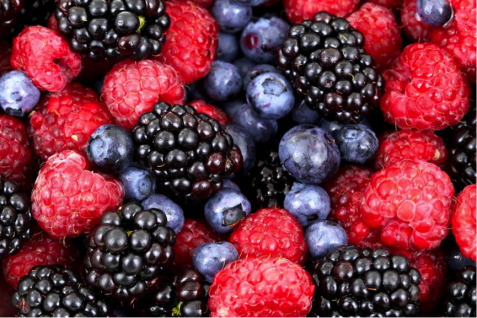 Sitting in front of your desk for eight hours a day can make it difficult to stay healthy. The temptation to snack on junk food, take a trip to the office vending machine or run out to the nearest fast food joint can be strong, but by planning ahead you can ensure that you stay healthy without sacrificing taste.
Check out our ideas for office snacks that are both healthy and tasty!
Fruit (fresh and dried)
When it comes to picking a snack that is healthy, easy, tasty and gives you an energy boost, fruit is a sure fire winner. Packed full of vitamins and minerals, delicious fresh fruit is easy to eat and usually requires no preparation at all.
Get the energy you need while staying health with some office fruit delivered straight to your door by Fruitful Office. You can make things more interesting by bringing along some healthy dip like hummus or peanut butter for your fruit too!
And if you miss a chewy snack, try dried fruit. Still healthy and still tasty.
Whole grain crackers
Whole grain crackers make for a great, easy workplace snack. Whole grain is good for your digestive health, and they are substantial enough to keep hunger at bay. Whole grain crackers make a great healthy snack as they take zero preparation, and you can enjoy them with a whole host of other healthy foods to make them even tastier.
You can make things more interesting (and more delicious) by adding slices of banana or strawberry to your crackers, or add some peanut butter (packed with nutrition) to make a yummy snack that is also full of vitamins and antioxidants.
Dark Chocolate
You might be surprised to see chocolate make the list! However, cocoa is very good for you – high quality, dark chocolate made from excellent cocoa can actually help you take in ample amounts of iron, magnesium and potassium, as well as it being high in fibre.
However, that is not an excuse to binge. Like everything, dark chocolate should be enjoyed in moderation. If you are craving something sweet at the office, know that you can give in to dark chocolate without having to feel guilty, but it's important that it is part of a balanced diet, as dark chocolate still contains quite a bit of sugar and is high in calories.
Swapping out unhealthy snacks for healthy options can be a lot easier than you may think, and you don't have to sacrifice taste either! Make the change today and see how soon you notice the difference in your body and mind.