Read Carefully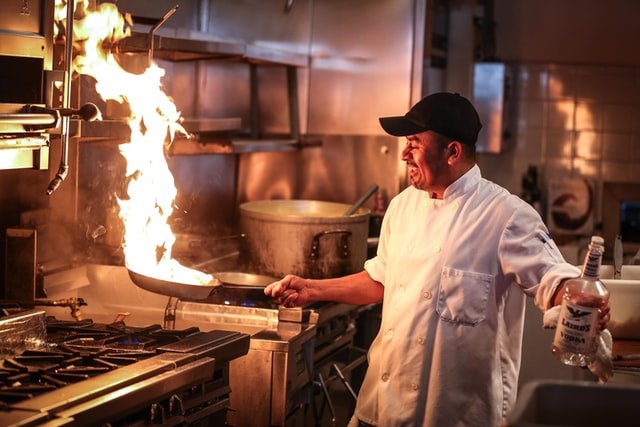 Most people know how to cook a half-decent meal. Some people even know how to cook a few really good meals. However, if you're the type of person that absolutely revels in being in the kitchen all day, enjoys trying out new dishes, and loves watching others enjoy your cooking, then you might want to consider making cooking a career.
Why Join The Culinary Career
A common argument against cooking as a career is that it takes the joy out of the act of cooking. However, if you're already passionate about food, you should probably explore that passion in more than just your home kitchen.
Some people might not be able to give up their day job, but there are plenty of restaurants that can offer opportunities for part-time cooking jobs.
Even if you don't decide to quit your day job, there are still certain advantages of working at a restaurant instead of in your home kitchen.
What You Need To Be A Professional Chef
Education
Consider getting a formal cooking education. If you love to cook, why wouldn't you go the extra mile to make sure that you know exactly what ingredients are being used?
Culinary schools can be expensive, but it's worth it in the long run if you want to open your own restaurant one day. Even if you only plan to become an apprentice at first, it is still recommended that you get some formal training before diving into the competitive world of restaurants.
Equipment
Taking cooking to a professional level means doing things right; in other words: you need to upgrade your kitchen equipment.
Why? Professional kitchen equipment is built for the job.
Though you can still cook with your standard cooking equipment, upgrading to professional kitchen equipment is vital if you plan to become a chef. Installing professional-grade kitchen equipment will give your food that wow factor that will help sell your dishes to restaurants and foodies alike.
Another reason why it's important to invest in high-quality cooking utensils is that no two chefs cook exactly the same way. You may have a set of knives that work perfectly well for pan-searing salmon fillets but would be useless when pounding an aubergine into submission.
Business Savvy
One of the most important things that you need to start a professional culinary career is to be able to run a business.
Sure, you can cook the best dishes in the world, but if you're terrible at doing business, then nobody will know it. There are countless cooking competitions and TV shows to help you get an idea of the culinary biz, but many of those who compete really aren't ready to open their own restaurant. Being a chef is a job that requires not only skill but also a keen sense for business and marketing as well as excellent management skills.
If you have the time, consider volunteering at a restaurant to learn more about what's involved in running a restaurant.
Make sure to make connections with other chefs and restaurant owners. They will be able to give you valuable insight as well as lead you to better opportunities.