Read Carefully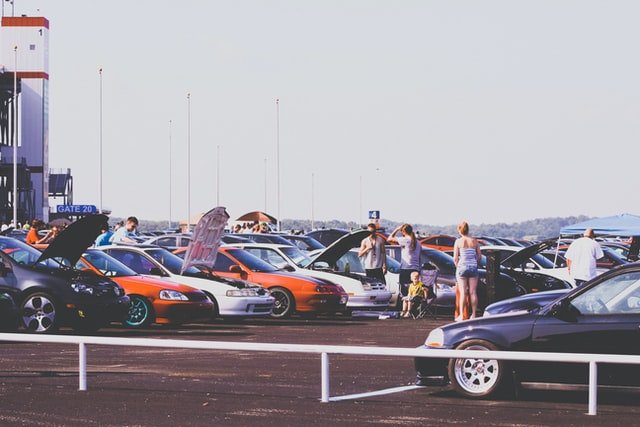 For most people, buying a car represents one of the biggest purchases we'll make throughout our lives. Aside from purchasing a home, cars are typically the second most expensive item we'll own, so it's important to take some basic precautions to avoid making mistakes and being lumbered with potential problems.
Reasons why buying second-hand makes sense
While exact figures vary from vehicle to vehicle, it's estimated new cars drop in value by between 15% and 35% in the first year and by as much as 50% when they pass the three-year mark. This huge depreciation makes buying a second-hand car an attractive proposition for many prospective owners.
Tips for buying a used car
Unlike new vehicles, second-hand cars typically don't come with any form of warranty, and the onus is on the purchaser to manually check the vehicle and its history. Below are some tips and tests you should perform before parting with your hard-earned cash.
If buying from a trader, make sure they're trustworthy.
It's common for people to implicitly trust traders, but there are some checks you should make to ensure they're worthy of your faith and money:

Ask the company's history, years in operation and try to only buy from a trader that has a good reputation.
Check the firm is a member of an association (for example, the Retail Motor Industry Federation) or can show evidence that they follow the Motor Ombudsman's code of practice.
Try to buy only from a trader that has been independently inspected (normally by a motoring organization)
Make sure you do a simple data check on the vehicle
Cars can hide a multitude of sins and problems so, before you hand over your money, make sure you do an HPI check to check a car's history. An HPI check is your best protection when buying a used car and will reveal important details, including:
Mileage, confirmation if the car has been written-off, any outstanding credit still on the vehicle, whether the car has ever been noted as stolen, number of previous owners, any changes to number plates, VIN and chassis numbers, MOT status, whether the vehicle has ever been scrapped, if the car has been imported and details of expected road tax/fuel costs
A data check will give you the best peace of mind that the vehicle you're looking to buy is genuine and isn't hiding a chequered past.
Fully check the vehicle and take it for a test drive
If everything about the vehicle's history checks out, you should arrange to inspect the car (preferably in good light, i.e., outdoors on a dry, sunny day) and at the seller's home address, so you have a record in case anything goes wrong.
You should check for the tell-tale signs of damage on the car before taking it for a full test drive on different types of road to get a better feel for the car's handling plus any potential problems that might crop up when it's running.
Also, before driving the car, you will need to check with your insurer that you're covered to drive another person's vehicle. Driving without insurance is illegal and could result in prosecution, points on your license, and being held liable for any damage you might cause.