Read Carefully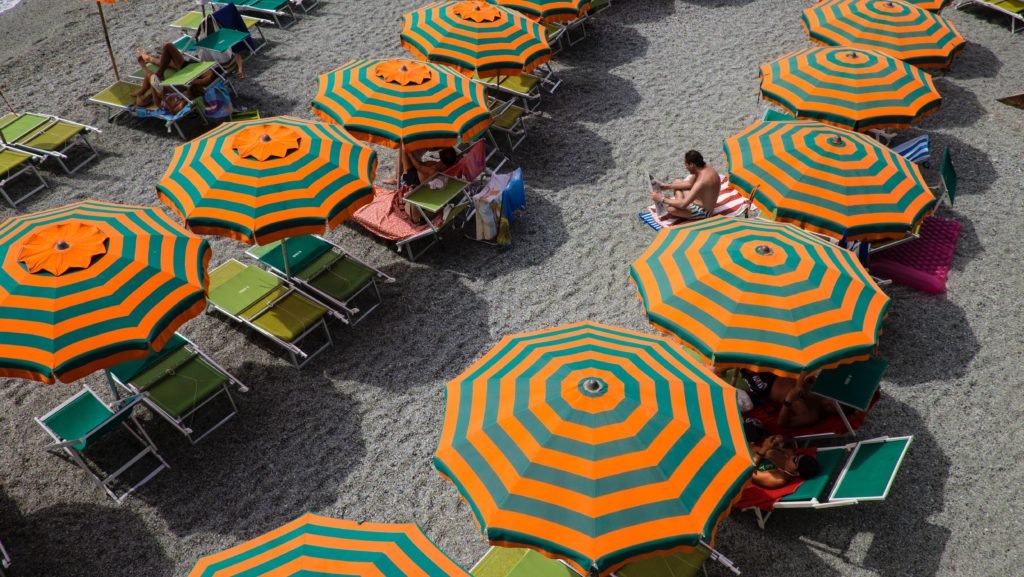 As everyone sheds their layers of winter clothing, there's an excitement buzzing around because sunny days and warm temperatures are coming, plants will soon be in full bloom and summer is right around the corner. Some people may be looking ahead on their calendars to start planning out some summer adventures, but why wait? Spring holidays can be just as great, and you will most likely miss out on the overcrowding from summer travellers hitting up all the same destinations you want to. It's the perfect chance to visit some of the top travel spots in the world without all the crowds and inflated prices, giving you a more authentic trip while still enjoying some warm, spring weather. 
A spring holiday is a great way to shake off those winter blues and check out some of the most beautiful European places that might even be better to visit during springtime than for the typical summer holiday. If you're considering booking your trip before spring officially arrives, you may even be able to snag some deals since it's still low travel season until the end of March.
Here are four European holiday destinations that are perfect for a spring getaway. 
1. Greece
It's a common agreeance that everyone should visit Greece at least once in their lifetime, whether it's to see the Acropolis in Athens, experience the world-class nightlife in Mykonos, have a romantic getaway in Santorini, or explore local culture in any one of the quieter islands. There is such a variety of activities in Greece for travellers of all kinds to satisfy your trip priorities, it's practically impossible that you won't find something you'll absolutely love. Spring is a great time to go (as long as you're mindful of Spring Break partiers) because you can avoid the mass amounts of summer tourists, skip the intense summer temperatures, and experience Greek more like the locals do.
No matter where you choose to visit, you can make your trip more comfortable, memorable, and luxurious by booking one of many villas in the Greek Islands. Enjoy the stunning azure waters, breathtaking cliffs and landscapes, and perfectly white sandy beaches while you take in everything the Greek Islands have to offer. 
2. Ireland
Ireland's capital city, Dublin, comes alive during the spring season, and even more alive when the sun is shining. The wildflowers are blooming all over the place, trees are sprouting new green leaves, and the whole landscape is beginning to look lush and picturesque. If you're a big fan of flora and fauna, you won't want to miss the Irish wildflowers in the Burren National Park.
Of course, there are the typical tourist destinations to check out as well, and most likely without an abundance of other tourists so you can snap that perfect picture. You can take a full-day tour from Dublin to see the Giant's Causeway, or perhaps a tour of the Guinness Storehouse for a more laid-back Irish experience. There are plenty of natural sites to visit, but if you're keener on spending your trip in the city, there's no shortage of music and cooking festivals, city tours and walks, and local attractions to discover. 
3. Spain
The Spanish city of Seville puts on a spring festival every year in April for a whole week. The entire city transforms into a bustling fiesta for the famous Feria de Abril, also known as the spring fair. Both the locals and visitors wear traditional Andalucian clothes, dance in the streets, enjoy unbelievably delicious food and watch as the many parades roll through the city. You can certainly enjoy the festival as a tourist, so be sure to take advantage of the free walking tours, visit the public casetas, or tents, and try as much food as you can to get a feel for the culture. 
Once the festival is over, there's plenty to do and see in Seville in the springtime. See all the fresh orange trees blooming across the city, go on a tapas tour to try the best local eats, enjoy the beautiful Guadalquivir River, or go on a tour of Europe's oldest continually used palace called the Alcazar. 
4. Croatia
Another beautiful European destination, a spring jaunt to Croatia will allow you to get to know the cities as the locals do before the high volume of summer tourists visit and turn everything into a big beach party. 
Head to Stari Grad on Hvar island, one of the oldest cities in Europe with a rough age of 2,400 years. It's classified by UNESCO for having some of the best quality landscapes in the continent and is a popular tourist spot because of it. Explore the city's rich history, amazing landmarks and culture, plus enjoy the pleasant Mediterranean climate that isn't too cold or too hot this time of year.