Posted on 31 August, 2020
by admin
883
Read Carefully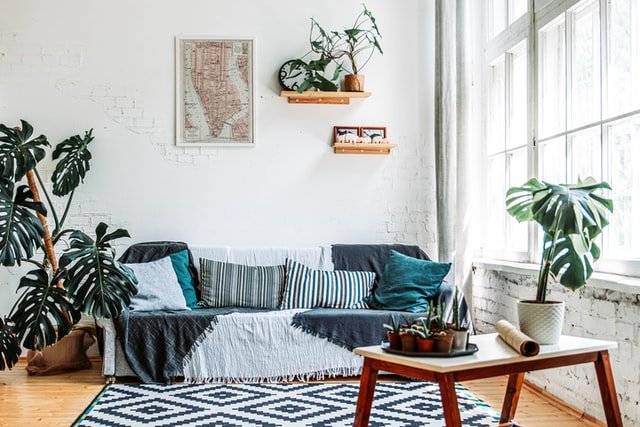 It's never easy to have an awkwardly shaped room or one which is smaller than you would have liked. Smaller rooms can still provide everything you need, as long as you think more creatively about your space and how you can more comfortably fit everything in.
If you have a small living room and you're trying to plan the layout and design of it in the best possible way, here are some top hacks to help you.
The Benefits of a Small Living Space
First, instead of being disgruntled that you have a space with less surface area than you'd like, concentrate on the positives of a small living space! Consider that:
It's much less space to clean and tidy all the time
It's less likely you'll buy unneeded furniture or items simply to fill large, empty space within the room
You'll only fill the space with items and things you absolutely need and enjoy, due to space limitation
It makes you think more creatively, which is more fun!
It feels cosier
It will cost less to decorate and furnish
Design Hacks for Your Small Living Space
Embrace Mounted Designs
If you're struggling for floor space, then mounted options are going to really help you. You can find mounted options for your shelving, for your television, or even wall-mounted fireplaces from stonewoods.co.uk, so that you can save on your floor space.
Think Tall and Thin
In whichever item you're purchasing, think about how to limit the width space that the item is going to impose into the room. Tall and thin is much better for your space, without sacrificing what you need. Tall and thin shelving units, for example, can more comfortably fit in corners and allow all the storage space you need going upwards rather than a long and low shelving unit, which is going to take up all one wall.
With extra items, such as lamps or even plants, then tall and thin limits the space taken up by not sticking outwards into the room.
Introduce a Window Seat
Seating is one main area which is going to suffer when you have a very small living room. You may have to compromise on a much smaller sofa and no matching armchairs. If you have a large window with a generous sill, consider making a window seat for an extra spot to sit and relax. This provides extra seating without taking up any extra floor space, as the windowsill was already there!
Lighting is Everything
The right lighting is what is going to make the difference between your small living room feeling cramped and dark, or inviting and bright. Especially if you have limited windows, lighting is everything.
Wall-mounted lights around the room ensure adequate lighting without sacrificing floor space, or you can use tall and thin lamps as mentioned above. Be sure to position them in the right spots around the room, such as dark corners, to best light up every inch of the space and provide a well-rounded room you can relax in.