Posted on 30 September, 2021
by admin
740
Read Carefully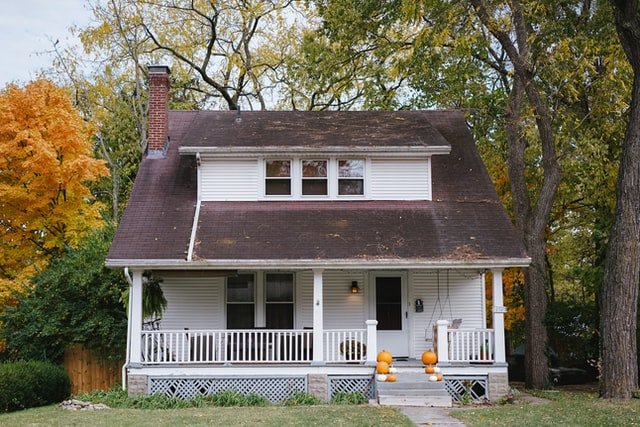 Thinking about moving house but want to get the most out of your property? Then this article is for you! Keep reading to hear about some amazing ways to boost your property value and make it more marketable.
Repair any damages
The most important thing when selling a house is to make it look as good as possible. A simple and relatively cheap way of doing this is by repairing any damage to the property.
A great way to ensure that you get the highest price for your property is by making sure that the exterior of the building looks great. A new coat of paint on the outside can work wonders for giving a house a new lease on life and making it more marketable. Cleaning up the garden is also an easy fix, as it won't cost a lot to get a landscape gardener in to spruce up the lawn or plant some colourful flowers in pots on your patio.
Convert your attic and/or cellar
Undertaking a conversion is a great way to take an extra room out of your home and convert it into a sellable space. Doing this simple task will be sure to add value to your property, as potential buyers won't have to spend money on costly renovations themselves.
For example, converting a loft bedroom will be likely to appeal more to buyers as it is a popular area of the house that can be turned into a great bedroom. The same goes for converting your cellar into another room, such as an office or games room.
Add a swimming pool
Swimming pools are a great addition to any property and can add a lot of value.
Investing in a swimming pool will help you sell your home immediately as people tend to love them! In addition, building a pool also gives you the opportunity to install an outdoor kitchen with a bar area, which is also likely to increase your property's value.
Be sure to do your research and pick the right pool for your home. For instance, is it indoors or outdoors? Is it for exercise or leisure? These are important questions you need to ask your supplier before purchasing. You can check out companies like elecro to see what's on the market and how it might work in your space.
Add a conservatory
Adding a conservatory to your home is another great way you can add value. Conservatories are in high demand and buyers will be willing to pay a little bit extra for an additional room that they can use all year round. In addition, when selling it's important to make sure the garden looks nice, and a conservatory is just the thing for this!
Remodel your kitchen
Finally, embarking on a little bit of kitchen remodelling is another quick and easy way to boost your property value. This is because kitchens are at the heart of most homes and buyers like to know that they're getting a good deal for their money.
By renovating or installing new appliances such as ovens, refrigerators and dishwashers, you can make your kitchen look good as new. In addition, updating the kitchen units is a great way to freshen up the space and give it a more modern appearance.