Posted on 13 August, 2020
by admin
756
Read Carefully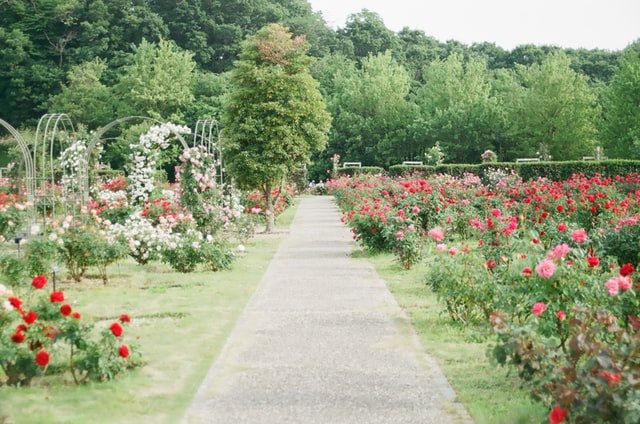 Summer has well and truly arrived, and safe to say it is here to stay. The great weather means that we're spending more and more time in our gardens, which means you might be thinking about all the ways that you can give your garden space a makeover. However, transforming your garden doesn't need to break the bank if you are clever about it. Here are some tips on how to give your garden a total makeover.
Contact an expert
Sometimes the best way to cut costs is by speaking directly to an expert. Landscaping companies can offer you inspiration for your garden, as well as source bespoke products at the best prices. Arbourlandscapesolutions.co.uk offers an extensive range of quality hard and soft landscaping products, as well as general equipment and tools, to help you transform and bring your new garden vision to life.
Fertilise your lawn
Fertilising your lawn is a quick and easy way to breathe new life into your tired garden. To cut costs, try making your own fertiliser using wood ash from your fireplace. Alternatively, beer is also full of nutrients that feed both the grass and the microbes. Mix the beer with a can of fizzy drink, 10 gallons of water, and a cup of baby shampoo. This will give you a similar combination to the kinds of fertiliser that you can buy at a garden centre.
Solar-powered lights
Outdoor lighting can totally transform a garden, but it can also be expensive and time-consuming to install. Solar-powered lights are instead free to run, environmentally friendly, and don't need any additional wiring. You don't even have to remember to turn them on and off since they do this automatically! Choose between practical lights to light up a path or walkway, or something more decorative to hide in your shrubbery or act as a spotlight on your favourite statement plants.
Spruce up garden furniture
Adding a new lick of paint to old garden furniture will give you an instant transformation, which won't burn a hole in your pocket either. Restoring your furniture requires a good clean, a thorough sanding, and then a fresh coat of paint. You can even go further with buying some new cushions or even sewing some fabric covers for your seats.
Revamp your shed
Your garden shed doesn't just have to be used as storage. Make your shed a focal point in your garden by repainting it a bright colour that ties in with your outdoor aesthetic – there are so many outdoor paints available now that you don't even have to stick to boring browns and greens! To cut costs, have a look in your garage to see if you already have any paint that you can use.
DIY water feature
Water features can totally transform your garden; however, they're usually expensive to buy and install. Instead, create your own DIY water feature by investing in some pretty pebbles and then digging a hole in your garden. Line the hole with tarpaulin and then hide it using the pebbles and rocks. Then fill this space with water to create your own pond.