Posted on 16 October, 2020
by admin
1000
Read Carefully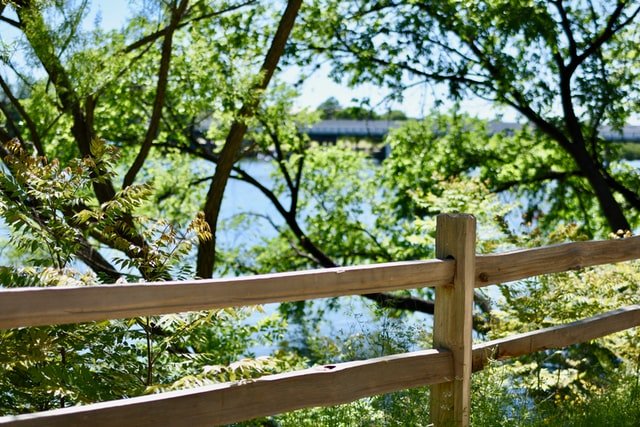 All gardens need some form of barrier to separate your outdoor space from neighbouring properties and one of the most common options to consider is fencing. When re-developing your garden, fencing should be high on your priority list for several reasons, such as privacy or security. If you're considering getting fencing for your garden, it may be a good idea to consider the key benefits it can offer. This will help you come to a concrete conclusion and help plan your garden design. In this blog, we're going to look at just a few of the reasons you might want to consider fencing for your garden:

Security
As previously mentioned, fencing is the ideal barrier for security and to protect your home from intruders. Your garden is another form of entry into your home, but fencing is a sturdy barrier to ensure unwanted visitors keep off your premises. For those who aren't particularly interested in visual aesthetics, metal fencing would be the best solution for security purposes, because it is extremely sturdy and much more difficult to climb than other materials.
Privacy
Your garden is one of the key spots in your home where you may wish to relax at the end of the day- especially during the summer months. Therefore, you want to be able to unwind without the presence of peering eyes from all directions. Fencing will not only give you that element of privacy you desire, but it will also provide your neighbours with the same benefit, so it's no surprise as to why people are choosing to fence their land. Composite fencing would be one of the best options for privacy, as it is created from strong, durable materials with no gaps between the slats, which ensures you're completely out of view while in your garden.

Keeps your pets safe
Many pet owners wish to give their pets as much freedom as possible around the home – after all, it's not fair to keep them locked away all-day every-day. The garden should be one area where they can run around to their heart's content without the constant fear they may escape when you're not around. However, lack of fencing can be problematic if you need to leave your pet alone for a short while as there are too many risks of either being stolen or escaping. It would be wise to browse for fencing that is a reasonable size for your pets to keep them safe and secure.

Dividing areas within your garden
Low fencing can also be beneficial for creating distinct areas within your garden if you plan on using certain sections for certain purposes. For example, if you have small children, you may wish to section off an area for play equipment, while another section may be used to grow vegetables or even create a BBQ area for guests. There are a number of interesting benefits to having fencing within your garden and the points above should give you some key aspects to think about if you're considering having fencing fitted within your outdoor space.