Posted on 4 February, 2020
by admin
526
Read Carefully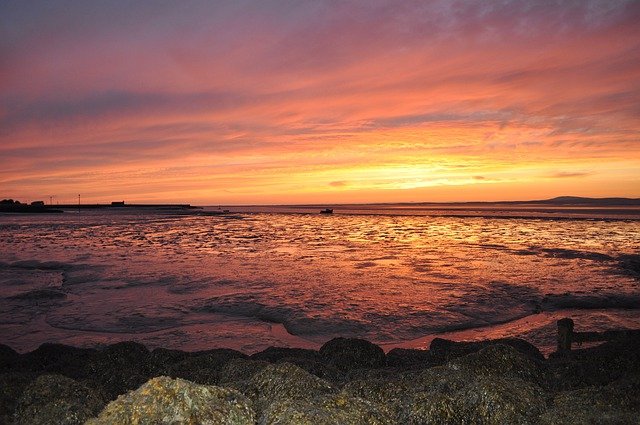 Morecambe has been undergoing something of a renaissance. The tourism industry in the region reported positive figures in 2019, showing a 2.4% increase in the number of tourists to Lancaster and Morecambe. This could have been due to the publicity the region garnered through the ITV show The Bay, which was set in the seaside town. The visitor numbers are positive, especially as other parts of the UK saw less of an increase in visitors, and others even saw a loss. In order to answer what has been bringing more people to Morecambe, we need to look into just what makes a successful seaside resort?
Seaside Town as a Base
One of the benefits of Morecambe is its proximity to other places of interest in the North West. While this may not seem like such a benefit of the place itself, it actually is. Being such an accessible place helps Morecambe attract visitors who might want to use it as a base to then go see other sights. This can be seen across Europe with places such as the Costa Del Sol. Indeed, one of the main destinations for British holidaymakers is the Med, so it makes sense that up-and-coming British seaside destinations, such as Morecambe, might act as staycation alternatives to these places.
Holidays to the Costa del Sol have grown in popularity due to the ease at which one can navigate such a large swathe of the coastline. As the Malaga car hire options show, for example, you can travel from Malaga all the way down through Fuengirola, Torremolinos, Marbella, and even Gibraltar. The urbanisation and increased links between areas make this possible and open it up further as a holiday destination. Therefore, it would make sense that the perfect beach spot in the UK would echo this accessibility that Brits have become so accustomed to abroad.
Enviable Vistas
One of the biggest pulls today for younger people choosing a holiday destination is, reportedly, how Instagrammable it is. This may sound like an exaggeration, but whether the destination will look good online is said to actually be influencing whether people visit or not. After all, the Leaning Tower of Pisa is mainly visited from afar to take quirky pictures pretending to hold it up. Morecambe also has these vistas. Whether it's the beaches and the wide bays that attract the tourists, or the views towards the hills of the Lake District. The coast already benefits from being aesthetically pleasing, and Morecambe and its Bay can attest to this.
Culture Vulture
Having a lot of backstory to a place can help boost a place's profile, especially as people are eager to learn more about its history. Our love of nostalgia has been proven through the entertainment we consume, so the more anecdotes, stories, and facts about the past the better. From Eric Morecambe (a name he took from the town he loved) to the Winter Gardens, Morecambe has had as dazzling a history with celebrities and entertainers as it had during the war years.
Seaside towns undoubtedly have a running start, as their very nature helps cultivate positive and quaint imagery. But, that doesn't always equate to tourism figures. Seaside towns need other factors to pull in punters. These can include the seaside town's proximity to other places so it can be used as a base, it's cultural past that helps connect its present visitors, and the views that it promises for those who wish to see them with their own eyes, or through their camera lens.