Posted on 20 November, 2020
by admin
785
Read Carefully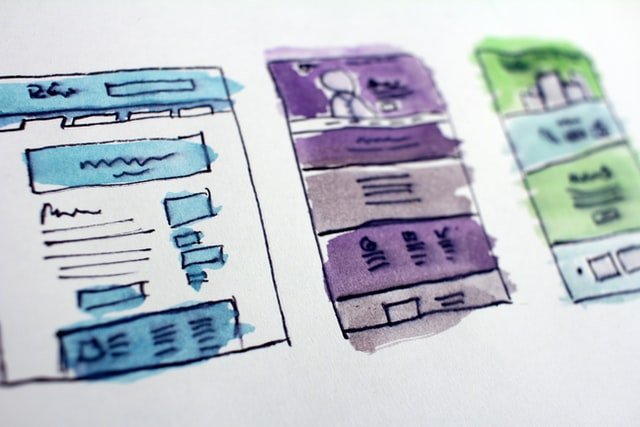 Whether you're a freelancer, owner of your own company, or an employee building a website, an online presence is your first shot to impress. A great first impression is the most important thing you can do to sell your business from the get-go. It needs to be eye-catching, simple and easy to use, and memorable. How can you go about that to make your online presence the absolute best it can be? Here are some important points to consider.
Website Creation and Host
If you're building a website from absolute scratch, chances are you'll already be well-versed in creation methods. If you're a beginner, however, your best bet is to find an online website builder. There are dozens of great website builders out there, and they can range widely in the services they provide. Some are free but may be constrained in the customisation options you may want. For ultimate editability and an easier creation software, you will have to spend a bit of money. However, that's all worth it when you create a clean-cut look that will speak volumes for your business. In other words, it's money well spent. 
Style and Design
Based on which website builder you use, you will ultimately have different style options to choose from. Each builder will have their own templates, fonts, and themes, though many of the better ones include easy-to-use ways of shifting the templates around and making yours look uniquely yours.
Now, what is the best style to represent you or your company? Hopefully by this stage you will have thought about branding. Maybe you already have a brand or a logo. Try and build your online presence around that logo, or around the product or service you're trying to sell. For example, as a reseller of high fashion clothing you may want to go with a sleek, polished, clean look, whereas a freelance children's tutor will want something more free-form, colourful, and suited to the job. Here is a guide on how to create theme-appropriate and visually pleasing websites.
Structure and User-Friendliness
In terms of user-friendly websites, the great thing about website builders is that the logic is built in. Your main job is to structure your information in a logical, simple sense. With a keen eye for design and style, the function should fit right in.
The best websites are clear and easy to manoeuvre. One long front page with all the information is bulky and annoying, but too many convoluted tabs are confusing and sloppy. To clean up your structure, figure out a few simple tabs that will neatly and logically contain all your information. Most successful websites include a homepage for an introduction, a page leading to products or services, and a contact page, at base. Additionally, freelance artists, writers, and the like may want to add a page about previous work, as a bit of an online portfolio for potential clients to review your work. Other helpful pages can include Meet the Team, FAQs, or About Us sections.
Do you have a lot to offer on your site, making the tabs too cluttered? Well, the next step to consider is making sub-sections. If your homepage is too cluttered with links everywhere, consider putting both the Meet the Team and Contact sections all under the About Us tab. That way you don't sacrifice any information that a client may want to know, while at the same time you're cleaning up your look and making your user interface friendly and, most importantly, logical. Nobody will look for the Our Story section under Products, so make sure to divide your tabs as they make sense.
Extend Your Reach to Stand Out
In a world where everyone uses the same dozen website builders, how do you stand out? One significant part of a successful business website is providing your service to a wide array of people. To do this, make sure you're reaching out to every community you can provide your service to. Good options include marketing to different cities and even countries that you can get in contact with. Website translation services can provide you with an extra tool to reach several communities, whether that's just England and Wales or countries overseas.
With some pointers on how to create a successful and popular website, why not get started? In this day and age, everybody and every business should market themselves online as well as they can. A polished and comprehensive website is the best way to make you and your business stand out from the crowd and gain the most clientele possible.