Posted on 19 May, 2020
by admin
750
Read Carefully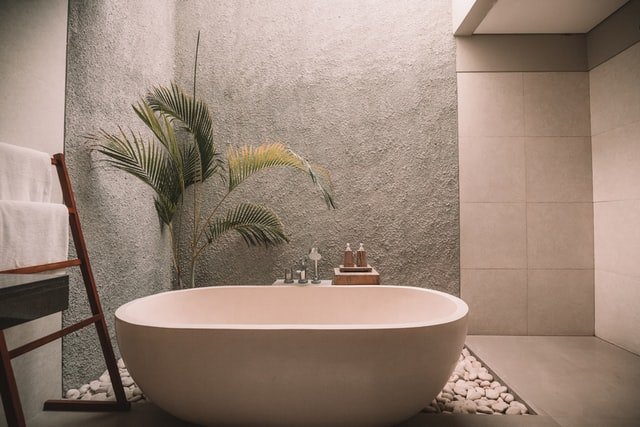 There's nothing like staying in a beautiful hotel and sinking into the plush, fluffy bed, enjoying room service, and of course, pampering yourself in luxurious bathrooms. From the lavish bathrobes to the marble countertops, a hotel bathroom makes you feel extra fancy. Since you spend time in your bathroom at home every day, there's no reason why it can't be just as exceptional as in a hotel.
With a few little tricks, you can bring the luxury of a hotel bathroom to you and feel proud to show off the space to your guests.
Heated Towel Rail
Since the bathroom is likely the dampest room in your house, it can take a long time for towels to dry. When you hang them on a hook or regular rail, they often dry hard and get that crispy feel. There's a reason why hotels have heated towel rails. Your towels will dry soft and fluffy plus they will be nice and warm for you when you get out of shower or bath. There are a variety of different styles and designs available from Warmrooms that will add that luxurious edge to your bathroom.
Strategic Lighting
The lighting in hotel bathrooms is always on point. For some reason, it seems to make everyone look their best. The key is lighting your bathroom strategically, with a focus on how you light your mirror. You should aim to install symmetrical lighting around your mirrors to create an even stream of light. That will reduce any unattractive shadows. Wall lights are a great option since they don't shine directly down and create harsh light. Soft light looks beautiful and therefore opaque panels over your lamps will give that hotel luxe feel.
Marble Accessories
Marble floors, walls and countertops are a staple of hotel bathrooms. If you've got the budget for a remodel and really want to take your bathroom to that level, it will make a huge impact. That said, you don't need to redo your entire space to boost its classy appeal. Marble accessories will add that luxurious feel, without the high price tag. A marble bin, soap dish, or toothbrush holder will round the look of your bathroom off nicely.
Rainfall Showerhead
There's definitely something special about showering under a beautiful rainfall showerhead. Most bathrooms are equipped with a standard showerhead but installing a rainfall showerhead as well will be a special treat. It will take your shower experience from a regular chore to spa-like pampering. When you close your eyes, you may even feel like you're basking in a tropical rain shower.
By incorporating these design aspects into your bathroom, you can make your space feel as luxurious as a hotel. Your bathroom design deserves the same creative consideration as the rest of your home. Make your space a place to relax, unwind and feel good in. In no time, your friends and family will be begging to use your bathroom and shower.