Enjoy your holiday to the full. Go where you want to go and see what you want to see, when you want to see it! Don't rely on public transport simply choose car hire and rent a car for your visit.
You can nip to the shop or go on day trips out to the Lakes and beyond, perhaps a trip to Blackpool for a bit more excitement including the golden mile and pleasure beach. If you are staying in an apartment you can use the boot to bring home your shopping without having your arms stretched!
A car gives you the freedom you deserve and saves so much time. You will spend more time at your destination than actually getting there. Cars available are usually current new models and are serviced for safety and reliability.
Perhaps you should think about satellite navigation to help you plan your route. Have a posh woman telling you to 'turn left' or 'drive for 6 miles' and should you take a wrong turn they will re-plan your route from wherever you are.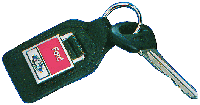 National Car Rental
Unit 3 Freightway, White Lund Industrial Estate, Morecambe, LA3 3PB
Tel: 01524 845113
Avis Rent A Car Ltd
Back Caton Road, Lancaster, LA1 1DF
Tel: 01524 841700

S T Car Hire
7 Birketts Pl, Morecambe, LA4 5PX
Tel: 01524 400875
Enterprise Rent-A-Car
Unit 1/Northgate, White Lund Industrial Estate, Morecambe, LA3 3AY
Telephone: 01524 599299